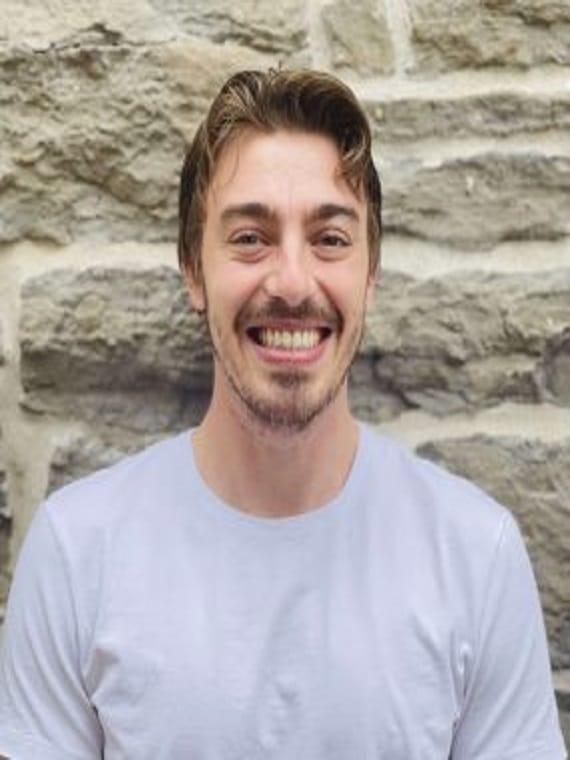 Dr. Jordan Gillis
B.Sc, DC
Doctor of Chiropractic
Dr. Jordan uses a variety of techniques to provide comprehensive treatment plans that focus on treating the entire body to not only resolve pain and prevent relapses, but also to help prevent future injuries. He achieves this by identifying any structural imbalances, biomechanical abnormalities or muscle weaknesses that may be contributing to the source of pain. The treatment techniques used by Dr. Jordan include Chiropractic Manipulative Therapy, Soft Tissue Therapies, rehabilitation exercises, cupping and a variety of other evidence based modalities. By taking a full body treatment approach he helps provide his patients the opportunity to take back their life without the fear of reinjuring themselves!
Dr. Jordan has a special interest in working with pregnant patients, using Webster Technique. This technique is a specific chiropractic analysis and adjustment that reduces nervous system stress, balances pelvic bones, muscles and ligaments and optimizes pelvic function in pregnancy and birth. It is a proven and effective treatment technique to help alleviate pain caused by pregnancy to allow the birthing process to be more enjoyable.
When Dr. Jordan isn't at the clinic you'll find him anywhere outdoors where he enjoys hiking, camping, paddleboarding and keeping active with his dog! He also loves sports and actively plays hockey, tennis, and golf.