Graston Technique Victoria, BC
Synergy Health Centre's Graston Technique treatment is a safe and non-invasive way to reduce pain and break down scar tissue. Book your appointment today.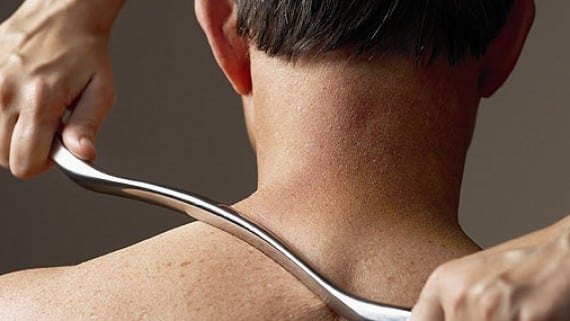 Don't Let Pain and Limited Movement Hold You Back
It's time to take back control of your life and free yourself from the limitations of injury, chronic pain, or post-surgery recovery.
Discover a Better Life with Synergy Health Centre
Reduced pain
Our team will work with you to create a personalized plan of care to help you manage your pain and achieve your goals.
A sense of empowerment
With a customized plan and expert guidance, you'll feel in control of your health and well-being.
A team you can rely on
Our friendly and knowledgeable clinicians are always here to answer your questions and help you achieve your goals.
Improved performance in recreation or sport
Whether you're a weekend warrior or simply enjoy staying active, we can help you perform better and avoid injury.
Improved mobility and function
With a focus on movement and activity, we'll help you regain your mobility and improve your overall function.
A plan for the future
Our aftercare program will help you maintain your progress and keep you on track for a better future.
Discover the Benefits of Graston Technique
Are you tired of living with chronic pain or discomfort due to injuries or repetitive motion?
Are you looking for a safe and effective way to alleviate your pain and regain your mobility? Look no further than the Graston Technique at Synergy Health Centre in Victoria, BC.
What is the Graston Technique?
The Graston Technique is a patented soft tissue treatment that utilizes advanced instrument-assisted technology to break down scar tissue and fascia restrictions that cause pain and discomfort.
The treatment is performed using specially designed stainless steel instruments that detect and treat affected areas with soft tissue fibrosis.
How Does it Work?
The Graston Technique works by isolating and removing the internal binding caused by tightening scar tissue, releasing adhesions that pull on nerves, and restoring normal mobility and pain-free movement to injured areas of the body.
This non-invasive treatment is a proven therapy that often produces quick results.
Graston Technique Treatment at Synergy Health Centre
At Synergy Health Centre, our musculoskeletal specialists and chiropractors are experts in the Graston Technique.
We use this advanced treatment to safely and effectively remove scar tissues and adhesions that result from chronic inflammation, acute tears and crush injuries, repetitive motion, or past injuries.
Why Choose Synergy Health Centre for Graston Technique?
At Synergy Health Centre, we are committed to providing our patients with the highest level of care and service.
Our experienced practitioners take a holistic approach to your treatment, understanding your unique needs and goals to create a personalized treatment plan that is tailored specifically to you.
We use only the highest quality products and equipment to ensure safe, effective treatments that produce real results.
Book Your Graston Technique Appointment Today
Don't let chronic pain and discomfort keep you from living your best life. Book your appointment with Synergy Health Centre today and take the first step towards a pain-free, mobile you.
Our friendly team is standing by to answer any questions you may have and help you schedule your appointment.
Book online or call us at (250) 727-3737 now to get started!
Eliminate Pain and Improve Overall Health & Wellness
Our Dedicated Team Provides You with the Best Care
Get on the Path to Pain-Free Living
Book Online or Call Us Today
Booking an appointment is easy and convenient. Simply visit our booking page and select a time slot that works for you or give us a call on (250) 727-3737 to schedule an appointment over the phone. Our friendly staff will be more than happy to help you.
Receive a Custom Care Program
We'll take the time to understand your unique situation and develop a custom program tailored to your needs and goals. Our team of experienced therapists will work with you to help you achieve your goals.
Accomplish Your Health Goals and Live Pain-Free!
Your custom program is designed to help you achieve your desired outcomes as quickly and effectively as possible. Whether you're looking to manage your pain, improve your performance in recreation or sport, or simply live a more active and fulfilling life, our team is here to support you every step of the way.
Insurance Partners
We direct bill to most major insurance companies. Check with our staff if your insurance company is included on the list.
Synergy Health Centre
Open Hours
Monday – Friday: 7AM – 8PM
Saturday: 8AM – 4PM
Sunday: Closed