ICBC Rehabilitation & Physiotherapy in Victoria, BC
If you have been injured in a motor vehicle accident, you can trust Synergy Health Centre for ICBC rehabilitation in Victoria, BC.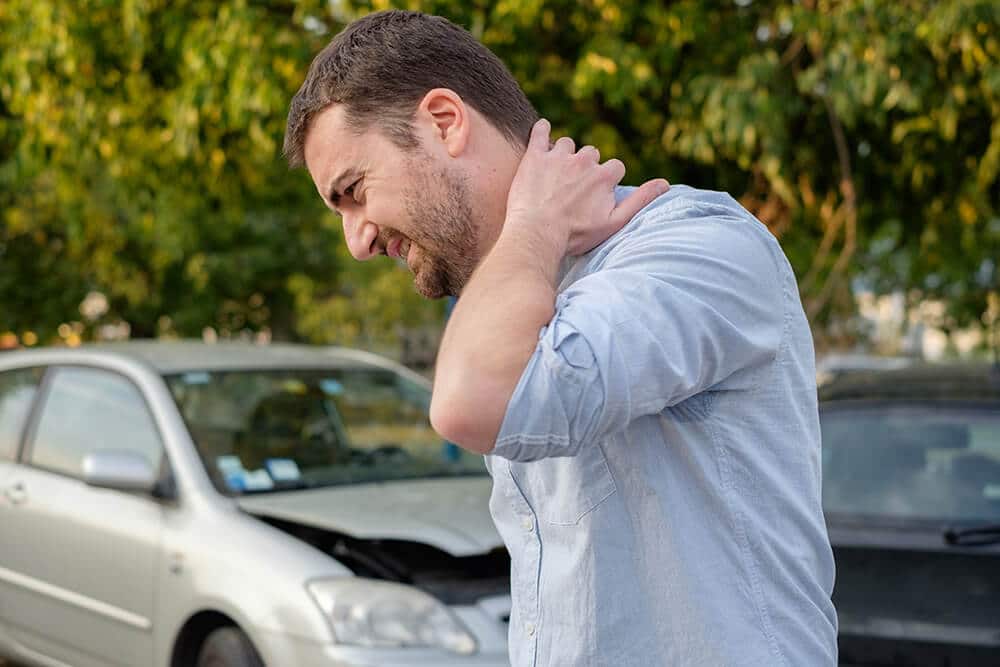 Don't Let Pain and Limited Movement Hold You Back
It's time to take back control of your life and free yourself from the limitations of injury, chronic pain, or post-surgery recovery.
Discover a Better Life with Synergy Health Centre
Reduced pain
Our team will work with you to create a personalized plan of care to help you manage your pain and achieve your goals.
A sense of empowerment
With a customized plan and expert guidance, you'll feel in control of your health and well-being.
A team you can rely on
Our friendly and knowledgeable clinicians are always here to answer your questions and help you achieve your goals.
Improved performance in recreation or sport
Whether you're a weekend warrior or simply enjoy staying active, we can help you perform better and avoid injury.
Improved mobility and function
With a focus on movement and activity, we'll help you regain your mobility and improve your overall function.
A plan for the future
Our aftercare program will help you maintain your progress and keep you on track for a better future.
ICBC Rehabilitation Services in Victoria, BC at Synergy Health Centre
Have you been involved in a motor vehicle accident as a driver or passenger?
Did a vehicle hit and injure you while you were cycling, jogging, or walking?
If so, you may qualify for an ICBC claim and receive ICBC rehabilitation services in Victoria, BC at Synergy Health Centre.
Our physiotherapists work with patients of all ages and can evaluate, diagnose, and treat a wide range of problems suffered by patients with ICBC claims.
Our Approach to ICBC Rehabilitation
At Synergy Health Centre, we take a patient-focused approach to ICBC rehabilitation.
Our expert practitioners understand that each injury is unique and requires personalized attention.
We work with you to develop a complete rehabilitation program that addresses the type and severity of your injuries.
Our goal is to restore physical function and improve mobility, heal nerve damage, rebuild strength, and restore pain-free sleep and happiness.
Comprehensive Treatments for ICBC Rehabilitation in Victoria, BC
Synergy Health Centre provides comprehensive processes and treatments for ICBC claims.
We can often direct bill ICBC for you, and depending on your needs and treatment plan, you may have little to no out-of-pocket expenses. ICBC covers a portion of all your visit costs and other supportive care such as braces, pain therapies, and more.
The ICBC treatment process is the same as it is for all of our other patients, with the exception that you will require your ICBC claim number, which we can help you acquire.
All Therapies are Available
As an ICBC patient, you receive the physiotherapy services that your injuries and condition require at our Victoria, BC centre. We make available all therapies to you as an ICBC patient as we would for every patient who walks through our doors.
We determine the best course of treatment for the most complete and fastest repair depending on your injuries and the specific tissues that are damaged.
Our physiotherapy services in Victoria are complemented by our in-house Chiropractic, Massage, Acupuncture, Chinese medicine, Naturopathy, Kinesiology, and many other technologies and treatments we offer. We work to give every patient all the assistance they need for a correct diagnosis, a holistic treatment plan, and the most appropriate therapies to rehabilitate all injured tissues.
Synergy Health Centre has an in-house support team that includes a Neurosurgeon, Orthopaedic Surgeon, Physiatrist/Pain Specialist, Physical Medicine Rehabilitation Specialist.
Ongoing Treatment and Rehabilitation Goals
Along with the important goals of relieving disabilities, chronic pain, and pain-related depression, ICBC rehabilitation entails the active process of restoring physical function and improving mobility, healing nerve damage, healing tendon, ligament, cartilage, and other soft and connective tissue damage, rebuilding strength, restoring pain-free sleep, and restoring happiness.
Once your treatment plan is complete, your physiotherapist, chiropractor or other practitioner will recommend that you adopt future self-care practices. We may recommend voluntary maintenance care visits and strategies to maintain your results and prevent relapses once you have reached maximum improvement.
Any ongoing or follow-up treatments are determined according to your individual case.
Why Choose Synergy Health Centre for ICBC Rehabilitation?
At Synergy Health Centre, we are committed to providing our patients with the highest level of care and service.
Our team of experienced practitioners is dedicated to helping you recover from your injuries and resume your daily activities as quickly and safely as possible. We use only the latest technology and techniques to deliver safe, effective treatments that produce real results.
Our friendly and knowledgeable staff will guide you through the often complex and confusing ICBC administration processes and paperwork.
Book an Appointment for ICBC Rehabilitation
If you have been recently injured and are eligible for an ICBC claim, Synergy Health Centre welcomes you.
Call (250) 727-3737 for a consultation about our ICBC rehabilitation services in Victoria, BC.
Your treatment will begin at the very first visit with an assessment so we can formulate a complete rehabilitation program that addresses the type and severity of your injuries.
We understand that rehabilitation is a journey, and we are committed to supporting you every step of the way. Our team of experts will work with you to create a personalized treatment plan that is tailored to your unique needs and goals.
Don't let your injuries hold you back any longer – contact Synergy Health Centre today to schedule your ICBC rehabilitation appointment.
Eliminate Pain and Improve Overall Health & Wellness
Our Dedicated Team Provides You with the Best Care
Get on the Path to Pain-Free Living
Book Online or Call Us Today
Booking an appointment is easy and convenient. Simply visit our booking page and select a time slot that works for you or give us a call on (250) 727-3737 to schedule an appointment over the phone. Our friendly staff will be more than happy to help you.
Receive a Custom Care Program
We'll take the time to understand your unique situation and develop a custom program tailored to your needs and goals. Our team of experienced therapists will work with you to help you achieve your goals.
Accomplish Your Health Goals and Live Pain-Free!
Your custom program is designed to help you achieve your desired outcomes as quickly and effectively as possible. Whether you're looking to manage your pain, improve your performance in recreation or sport, or simply live a more active and fulfilling life, our team is here to support you every step of the way.
Insurance Partners
We direct bill to most major insurance companies. Check with our staff if your insurance company is included on the list.
Synergy Health Centre
Open Hours
Monday – Friday: 7AM – 8PM
Saturday: 8AM – 4PM
Sunday: Closed